The Epoch Times | by Chris Karr | December 9, 2020
California is launching a new digital tool that alerts people if they come into contact with someone who has tested positive for the CCP virus.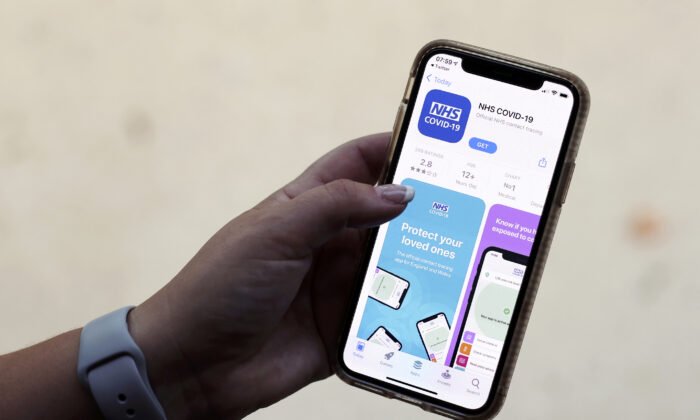 On Dec. 7, Gov. Gavin Newsom announced that Apple and Google smartphone users will be able to activate CA Notify, which uses Bluetooth technology to exchange random codes between phones without revealing the user's identity or location.
If a user tests positive, they'll receive a verification code from the California Department of Public Health to enter into the app. Then other CA Notify users who have been within 6 feet of an infected individual for 15 minutes or more will get a notification of potential exposure.
"When combined with other actions like wearing masks and physical distancing, CA Notify can help curb the transmission of COVID-19," said Dr. Mark Ghaly, secretary of Health and Human Services Agency, in a governor's office press release. "Every day that is saved in alerting others of a possible exposure, is a day that a possibly infectious person can begin self-quarantine and reduce the spread. This technology is another way for Californians to take proactive steps to keep themselves, their loved ones and their communities safe."
The tool, developed in partnership with Apple and Google, was piloted across seven University of California (UC) campuses last fall, beginning at UC–San Diego and UC–San Francisco in September.
Since CA Notify takes a "privacy-first focus," there's no exact data available regarding how many students, faculty, staff, and patients enabled the tool. However, UC estimates that about 250,000 people have utilized the technology over the course of the pilot.
"This technology was effective in identifying exposed individuals early for quarantine and testing, and helping keep our communities as safe as possible," said Christopher Longhurst, MD, chief information officer of UC–San Diego Health, in the press release. "As we enter a new, and hopefully final, surge in the pandemic, now more than ever is the time to put every possible tool to use to slow the spread of the virus."
According to the state website, CA Notify doesn't gather names, contact information, location, movements, or the identities of users.
Starting Dec. 10, iPhone users can go into settings, turn on Exposure Notifications, and select California. Android users can download the CA Notify app in the Google Play Store. 
Source: New Smartphone Tool Allows Californians to Track Virus Exposure (theepochtimes.com)